There are several websites where you can hire a virtual assistant. Some are for students while others are for professionals. There are also contract agencies, which offer virtual assistant services with experience in corporate offices. Here are a few of these sites. These websites can help you find a virtual assistant that will fit your business needs.
Hiring a virtual assistant
Hiring a virtual assistant is a great way to hire a qualified professional, but there are certain things to keep in mind before you make the final decision. First, you should know what you need the assistant to do. For example, you may need someone who has experience creating invoices and Quickbooks or who has good PowerPoint presentation skills. Make a list of all the things you need your virtual assistant to do and make sure they can meet them.
The next thing to consider when hiring a virtual assistant is their communication style. You want to make sure your virtual assistant is able to communicate effectively with you and will not make you feel uncomfortable. However, constant communication can become tiresome. It may be better to set up specific times to ask questions or to direct the assistant if they encounter a roadblock.
Finding a virtual assistant
Finding a VA can be a daunting process. You'll need to create a job description, which is a challenging task, as well as create a proposal that will attract the right candidates. When you start your search, start by looking on platforms like Upwork. This is a great place to look for people who have experience in the same field as you.
Interview the virtual assistant candidates in order to find out if they will be a good fit for your company. Just as with hiring employees, it is important to know a candidate's personality and skill set before hiring them. Once you've found the right person, you can begin the hiring process.
Hiring a virtual assistant through a contract agency
Hiring an eCommerce virtual assistant through a company or contract agency has a number of advantages. First, these companies will ensure that your virtual assistant is properly trained and vetted. A company will also monitor the time spent by the VA, as most of them charge by the hour. You may also choose to use time tracking software such as Time Doctor to track time spent on various tasks.
It is important to note that the contract should specify that the virtual assistant is an independent contractor and not an employee. This is to protect you and the virtual assistant from any liability arising from circumstances beyond your control.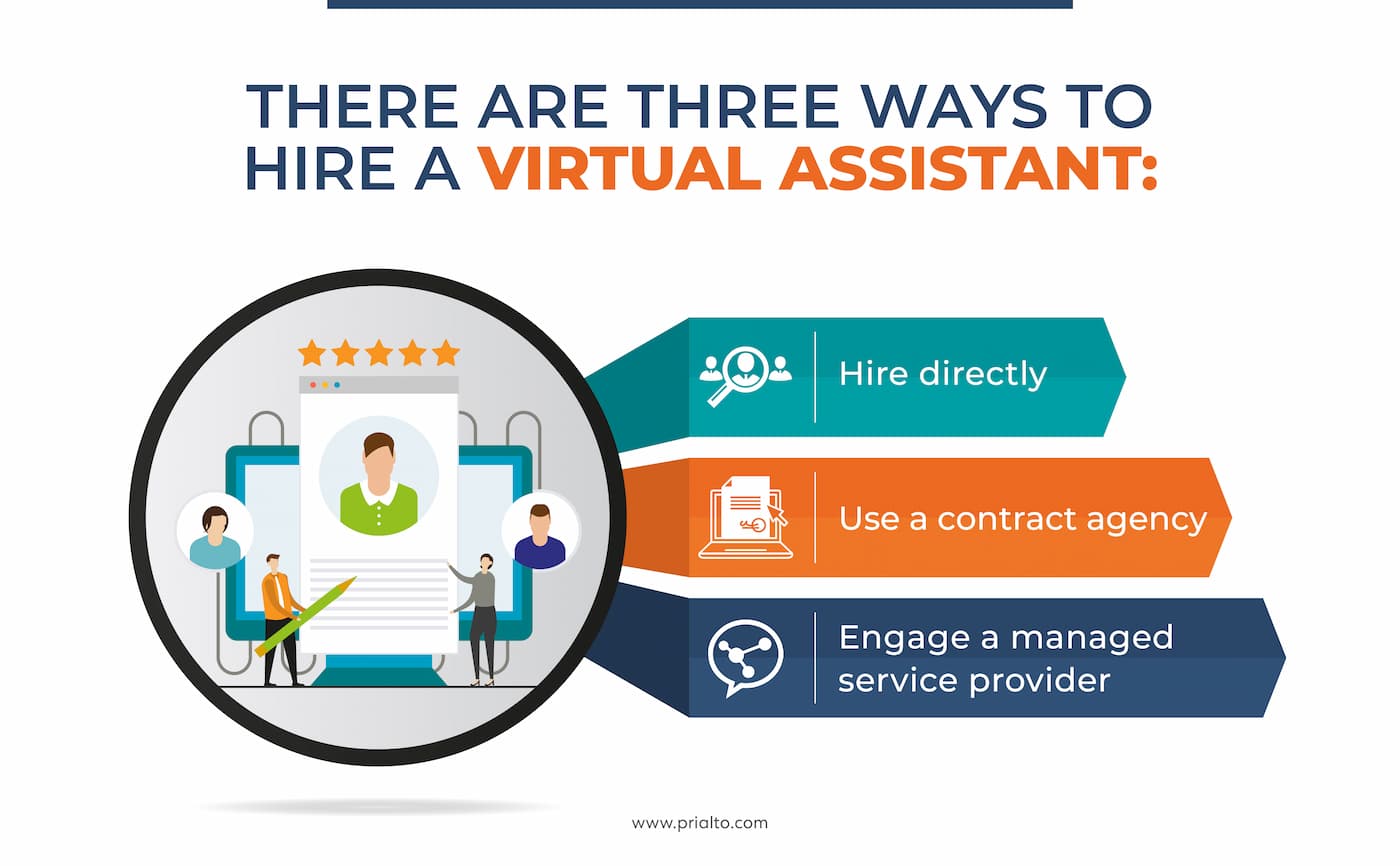 Hiring a virtual assistant with corporate office experience
If you are looking for a virtual assistant with corporate office experience, there are many things to consider. First of all, make sure your VA is flexible and can work within your time zone. Second, make sure your VA is responsive and has good communication skills. Third, consider their overall tone and style, as they will be representing your business to some degree.
Hiring a VA with corporate office experience can be an excellent idea if you are looking to cut your costs while boosting your productivity. They can handle many administrative tasks and give you the time to focus on more important tasks. You will also have more time to devote to reflection and other projects.
Hiring a virtual assistant for long-term projects
The first step in hiring a virtual assistant for a long-term project is to define the scope of the project. This involves defining the tasks that need to be performed and describing the business' scale. The next step is to determine the skill set that is needed. For example, if you need someone to handle financial management, you will need someone who can deal with spreadsheets.
One way to do this is to write a job description that includes specific tasks. Unless you are looking for someone with extensive experience in specific fields, the VA should not be hired solely for a specific project. The job description should also include a test. For example, a content manager can test a potential assistant by creating an imaginary calendar and scheduling editorial slots in the virtual assistant's email inbox. This will help separate those who are overstating their skills from those who aren't.